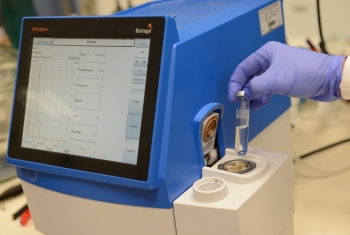 Microwave reactor: Biotage Initiator +
Biotage® Initiator+ represents the latest in microwave synthesis performance. This instrument's high-end specifications enable the chemist to explore new areas and perform the latest of innovations in chemistry. A reliable and upgradeable platform that allows chemists to make great discoveries in less time.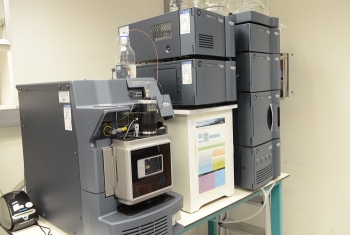 UPLC MS: WATERS Acquity H Class UPLC with SQD2, PDA, and ELSD detectors
Improve your laboratory's efficiency by scaling your methods to UPLC Technology
Use UPLC's unmatched resolution to get better characterization of your complex samples
Take advantage of tools that simplify and streamline your method development workflow
Future-proof your lab by running your existing HPLC and UHPLC methods today and then transitioning to UPLC when you are ready.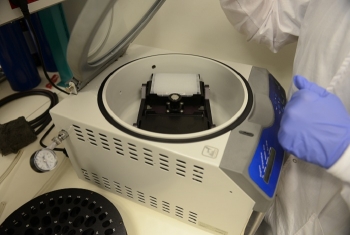 Speed Vac: CentriVap Concentrator , LABCONCO
CentriVap Benchtop Vacuum Concentrators are designed to rapidly concentrate multiple small samples using centrifugal force, vacuum and heat. As many as 132 samples may be processed at once. Sample sizes range from a few microliters up to 25 milliliters. CentriVap Concentrators are also available as one component of CentriVap Concentration Systems.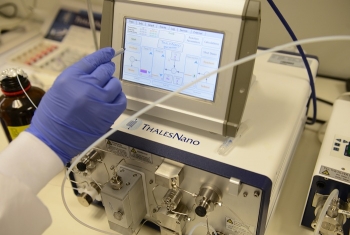 Flow Hydrogenation: Thales Nano H-Cube Pro
The H-Cube Pro™ is the next generation version of the number one selling flow reactor, the H-Cube®. The H-Cube Pro™ takes the best of the H-Cube®, such as fast reactions, safe high pressure hydrogen generation from water, catalyst cartridges, and ease of use, and improves upon it dramatically.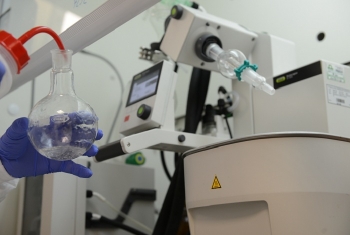 Rotavapor R-300
Comfortable flask and vapor duct removal thanks to easy to use Combi-Clip User-friendly operation due to ergonomic electric or manual lift
Immediate adjustment of heating temperature and rotation speed with intuitively positioned control knobs.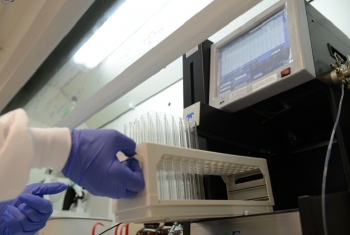 CombiFlash® EZ Prep System
The CombiFlash® EZ Prep offers streamlined Flash and Prep HPLC chromatography in one compact, easy-to-operate unit. With just two clicks, users can switch from pre-purifying samples on Flash to generating submission-quality compounds on Prep ?HPLC. Teledyne Isco's RFID-encoded collection racks ensure proper loading every time and allows users to hot-swap racks during separation for virtually limitless fraction collection capability.?
The EZ Prep also comes equipped with Teledyne Isco's PeakTrak® software, a comprehensive package which integrates all detector options for single-point control. Designed with simplicity and ease-of-use in mind, PeakTrak allows even the most novice users to begin purifying samples within minutes.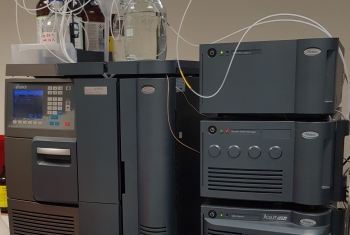 Waters mass-triggered HPLC e2695
The mass triggered HPLC is used for rapid purification of small molecules with mass ranging from 300-1000Da. This instrument is primarily used for milligram scale production of small organic compounds