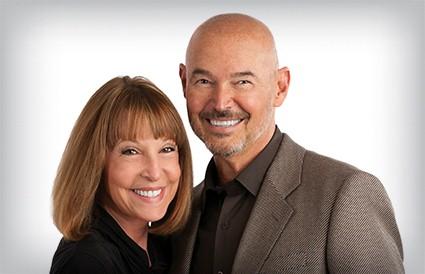 Video lenght:

02:38
Nancy and Stephen Grand
Nancy and Stephen Grand, residents of San Francisco, California, experienced the power of personalized medicine first-hand, when Stephen's own life was saved by a drug based on the Nobel Prize-winning work of Israeli scientists Prof. Avram Hershko and Prof. Aaron Ciechanover (who later became founding Chairman of the G-INCPM's Scientific Steering Committee). 
In addition to their philanthropy in the field of biomedicine, the Grands support academic pursuits, Jewish causes, and social welfare. At the Weizmann Institute, they established the Nancy and Stephen Grand Center for Sensors and Security. They also established San Francisco's Family House, which provides temporary lodging to low-income families of pediatric patients, as well as the Jewish Cultural Center in Odessa, Ukraine.   
Stephen Grand is the co-founder of Grand/Sakwa Properties, one of southeastern Michigan's major developers of residential and retail properties. Before turning to a real estate development career, he succeeded his father as president and owner of Deco-Grand, a large manufacturer of precision components for the automotive industry, and led the company for 20 years. In 2016, Mr. Grand received a Ph.D. Honoris causa from the Weizmann Institute of Science. Nancy Grand is the immediate past president of the Jewish Community Federation and Endowment Fund in San Francisco.
Similar, but not the same
Personalized medicine is about finding the best treatments for individuals, using integrated approaches from different fields and advanced technologies.
08:20