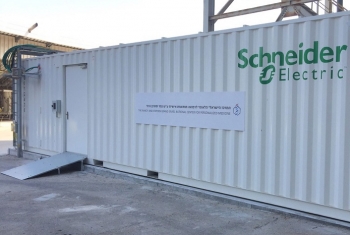 Portable Modular Data Center
Portable Modular Data Center (PMDC) 'All in one' solution provides a fully functional Data Center inside a regular ISO 40" High Cube container with complete infrastructure including: cooling, power, structural protection, fire protection, monitoring, access control, etc., achieving a total plug and play solution within a secure environment design, comprising a modular and flexible approach at the lowest PUE.
Key Features:
Time wise: expected to take four months from start.
Allocated space: 14 Racks Net.
Power consumption: capped at 100 – 150 kW for the facility.
UPS: 2 Units of 100KVA N+2 redundancy.
Generator: 300 KVA with 10 Hours Fuel.
Climate Control: N+1 Configuration.
Fire extinguishing system.
Remote Monitoring and alarm system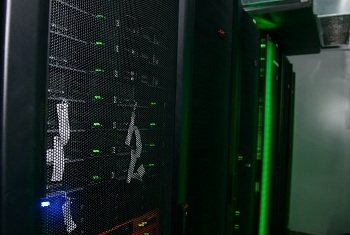 IBM Flex System
IBM Flex System, a new category of computing and the next generation of Smarter Computing, is anchored by the IBM Flex System Enterprise Chassis. This platform offers intelligent workload deployment and management for maximum business agility. This chassis delivers high-speed performance complete with integrated servers, storage, and networking for multi-chassis management in datacenter compute environments. Furthermore, its flexible design can meet the needs of varying workloads with independently scalable IT resource pools for higher utilization and lower cost per workload. While increased security and resiliency protect vital information and promote maximum uptime, the integrated, easy-to-use management system reduces setup time and complexity, providing a quicker path to ROI.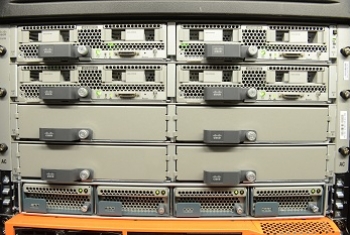 Cisco UCS B200
The Cisco UCS B200 M5 Blade Server delivers performance, flexibility, and optimization for deployments in data centers, in the cloud, and at remote sites. This enterprise-class server offers market-leading performance, versatility, and density without compromise for workloads including Virtual Desktop Infrastructure (VDI), web infrastructure, distributed databases, converged infrastructure, and enterprise applications such as Oracle and SAP HANA. The B200 M5 server can quickly deploy stateless physical and virtual workloads through programmable, easy-to-use Cisco UCS Manager Software and simplified server access through Cisco SingleConnect technology.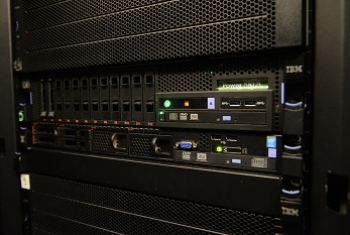 IBM Spectrum Scale™
IBM Spectrum Scale™ is a cluster file system that provides concurrent access to a single file system or set of file systems from multiple nodes. The nodes can be SAN attached, network attached, a mixture of SAN attached and network attached, or in a shared nothing cluster configuration. This enables high performance access to this common set of data to support a scale-out solution or to provide a high availability platform.
IBM Spectrum Scale has many features beyond common data access including data replication, policy based storage management, and multi-site operations. You can create a cluster of AIX® nodes, Linux nodes, Windows server nodes, or a mix of all three. IBM Spectrum Scale can run on virtualized instances providing common data access in environments, leverage logical partitioning, or other hypervisors. Multiple IBM Spectrum Scale clusters can share data within a location or across wide area network (WAN) connections.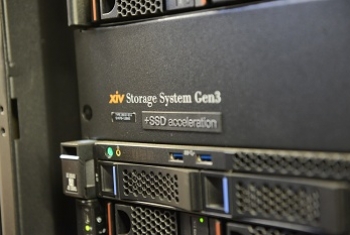 IBM XIV®
IBM XIV® is a high-end, grid-scale storage system that excels in tuning-free consistent performance, extreme ease of use, and exceptional data economics including inline, field-proven IBM Real-time Compression™. It is ideal for hybrid cloud, offering predictable service levels for dynamic workloads, simplified scale management including in multi-tenant environments, flexible consumption models — and robust cloud automation and orchestration through OpenStack, RESTful API, and VMware. It offers security and data protection through hot encryption, advanced mirroring and self-healing, and provides investment protection with perpetual licensing that is unattached to a specific XIV system. Industry benchmarks underscore stellar XIV performance and cost benefits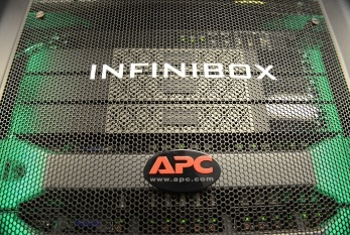 InfiniBox storage
The InfiniBox storage array is based on an innovative software platform built on top of industry standard hardware. InfiniBox features predictable high performance, scalability to multiple petabytes in a single 42U rack, 99.99999% uptime, and unmatched TCO for mission-critical workloads. With InfiniBox, organizations can lower both the cost and complexity of their storage operations.
Download this data sheet to learn how the InfiniBox:
Delivers extremely high performance
Provides unmatched reliability
Simplifies the most complex storage operations
Scales to multiple petabytes
Delivers truly unified storage
Connects and integrates with your application ecosystem
SGI UV 2000
Solves the Most Demanding Compute-Intensive Problems Part of the SGI UV server line for high performance in-memory computing, SGI UV 2000 is an advanced symmetric multiprocessing (SMP) system designed for compute-intensive, fast algorithm workloads such as CAE, genome assembly, and scientific simulations. SGI UV 2000 scales to truly extraordinary levels—up to 256 CPU sockets and 64TB of cache-coherent shared memory in a single system. Enabling such powerful in-memory computing capability is 6th generation SGI NUMAlink® ASIC technology, providing extreme bandwidth, low latency network interconnects. Equipped with an integrated MPI Offload Engine, UV 2000 can also be leveraged for distributed applications and as a "super node" for clustered high performance computing (HPC) systems.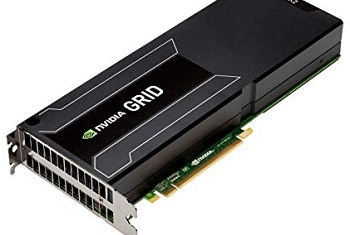 NVIDIA virtual GPU
NVIDIA virtual GPU (vGPU) is the industry's most advanced technology for sharing the power of NVIDIA GPUs across virtual machines (VMs) and virtual applications. Amp up the power of your VDI environment and deliver a superior experience to every remote user, for every application and on any device. NVIDIA virtual GPU software products include the GRID Virtual PC (GRID vPC), GRID Virtual Apps (GRID vApps), and Quadro Virtual Data Center Workstation (Quadro vDWS). Each is designed to deliver the highest levels of performance, flexibility, manageability, and security—offering the right user experience for every virtual workflow.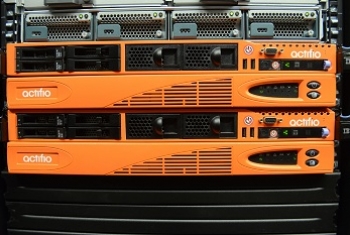 Actifio platform
The heart of the Actifio platform is the Virtual Data Pipeline (VDP), which virtualizes copy data, eliminating redundancies and re-purposing unique data for multiple data management applications. VDP efficiently captures a single copy or "gold copy" of data from production and reuses that data for multiple purposes, allowing applications to directly access the data from the Actifio platform without any physical data movement.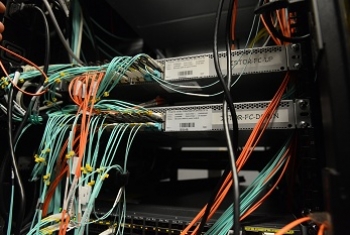 Brocade 6505
The Brocade® 6505 Switch with Gen 5 Fibre Channel provides exceptional price/performance value, combining flexibility, simplicity, and enterprise-class functionality in an entry-level switch. Designed to enable maximum flexibility and reliability, the Brocade 6505 is configurable in 12 or 24 ports and supports 2, 4, 8, or 16 Gbps speeds in an efficiently designed 1U package. It comes standard with a single power supply with integrated fans. A second, optional power supply provides additional redundancy for increased resiliency. A simplified deployment process and a point-and-click user interface make the Brocade 6505 both powerful and easy to use. Moreover, the Brocade 6505 offers low-cost access to industry-leading Gen 5 Fibre Channel technology while providing "pay-as-you-grow" scalability to meet the needs of an evolving storage environment.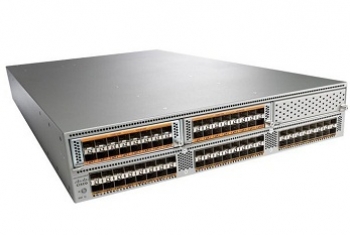 Cisco Nexus 5000
The Cisco Nexus 56128P is a wire-rate Layer 2 and Layer 3 switch offering 10 Gigabit Ethernet, unified ports (UP) and 2 expansion slots in a two-rack-unit form factor. It is optimized for 10 Gigabit Ethernet top-of-rack access, Cisco Fabric Extender (FEX) aggregation, VXLAN segmentation, and LAN-SAN convergence. It delivers high performance, operational efficiency, and design flexibility for traditional, virtualized, and cloud environments.
High Scalability and Performance
The Cisco 56128P switch is designed to meet the scaling demands of traditional and cloud deployments
Up to 96 10GE ports (of which 48 are UP) and 8 true 40GE QSFP ports.
Hardware based VXLAN (L2, L3, and Gateway) and NVGRE capable
Up to 1152 ports in a single management domain via Cisco FEX architecture
Large table sizes and buffers with 1 us latency