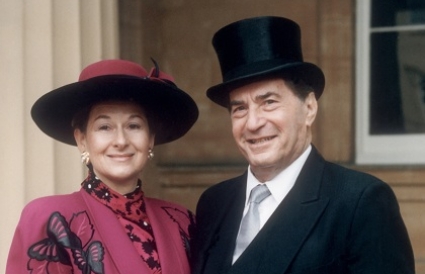 Maurice and Vivienne Wohl
Maurice Wohl was born and raised in London, where his faith and an upbringing that stressed the importance of giving had a significant impact on the evolution of his philanthropy. He and Vivienne (née Horowitz) were married in Jerusalem in 1966. They were devoted to one another and shared a passion for improving the world. In addition to giving privately to individuals in need, Maurice and Vivienne were Zionists who loved Israel and the Jewish people, and placed a priority on building religious institutions and promoting Jewish education.
The Maurice and Vivienne Wohl Charitable Foundation
The Maurice and Vivienne Wohl Charitable Foundation aims to support institutions and programs designed to benefit the Jewish people in Israel, the former Soviet Union, and other areas of the world in which there are people in need. The Foundation places particular emphasis on the advancement of medical sciences, Jewish community welfare, and Jewish education, and has supported biomedical science at the Weizmann Institute including in particular drug discovery.