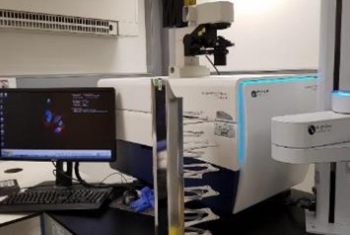 Working with screening systems
Biological samples can be difficult to examine and compare due to the heterogeneous nature of cells and tissues. The effects of chemical compounds or drugs on the shape and behavior of cells can be very subtle. The "high content" imaging system enables rapid and reproducible acquisition of high-resolution images of cells after treatment with chemical compounds.

This process can be repeated thousands of times a day during a high-content screen. The basis of this technology is a fluorescent wide-field microscope coupled with a high-resolution confocal microscope. Using the confocal ability increases the image resolution from multi-layer specimens, such as complex tissue cultures or organoids.
Our screening systems, installed in 2017, is enabling higher precision measurements and visualization of fluorescently tagged proteins.