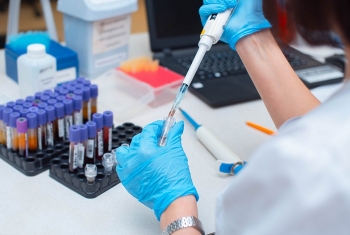 Profiling expression heterogeneity
The use of cultured cell lines in cancer research is very common; however, it is unclear how much they recapitulate the cellular heterogeneity observed among malignant cells in tumors due to the absence of a native tumor microenvironment. Dr. Itay Tirosh and his research group in the Department of Molecular Cell Biology at the Weizmann Institute have developed a cost-effective method to profile expression heterogeneity by multiplexing single cell RNA-seq samples. The dataset revealed recurrent expression programs that are heterogeneous within many cancer cell lines and are primarily driven by epigenetic plasticity (and not genetics).

The Crown Institute for Genomics took part in the project by enabling solutions for both single cell RNA-seq (10x genomics) as well as gene expression measurements from both a large and a small amount of input material. Further work at the Maurice and Vivienne Wohl Institute for Drug Discovery has evaluated the sensitivity of some of the cell populations to drugs.