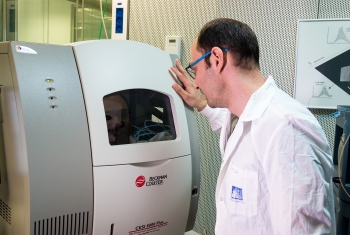 Reducing turnaround time
Reduction of turnaround time is on of our goals in the de Botton Protein Profiling unit.
Lately, we were able to reduce the average turnaround time is now 18 days, with small scale experiments being completed in less than 14 days.

This significant reduction in turnaround time is due to additional staff and two more LC-MSMS systems, for a total of five fully operational LC-MSMS systems.