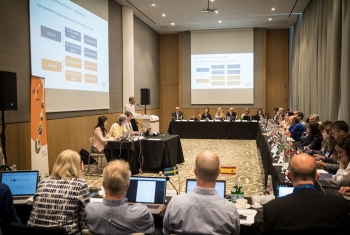 ELIXIR Board meeting
The Grand-INCPM acts as the Israel node of ELIXIR, the European data infrastructure for the life sciences.
Every year, the ELIXIR board meeting takes place in a diferent location woldwide, and on April 24-25, 2018 the venue was in Tel Aviv.

ELIXIR is a consortium that brings together life science resources from across Europe. These resources include databases, software tools, training materials, cloud storage and supercomputers.

The goal of ELIXIR is to coordinate these resources so that they form a single infrastructure. ELIXIR includes 21 countries members and over 180 research organizations. Israel is an ELIXIR member since 2014.
Next board meeting will take place in Bergen, Norway.